Here at H-VAC & Central Plumbing we offer personalized top-quality HVAC Services in Springfield and the surrounding areas in Southwest Missouri.
We offer general service, maintenance, and installation on a wide variety of different equipment types and brands within the light commercial market. Our technicians are equipped with the most recent schooling, industry-acknowledged certifications, and even brand-specific training in order to solve any Commercial HVAC issue you may face. We understand that your commercial HVAC equipment is essential to your day-to-day operations and ensuring your customers have a pleasant experience when they visit your facility. Because of this, we understand waiting days for a service technician to arrive is not acceptable.
Our team knows an HVAC issue is never planned, and can happen anytime no matter the time of day.  In response to this, we have service technicians available in Springfield and the surrounding areas of Southwest Missouri 24/7 and are equipped with a large variety of universal parts to make sure your HVAC system is back up and running as quickly as possible.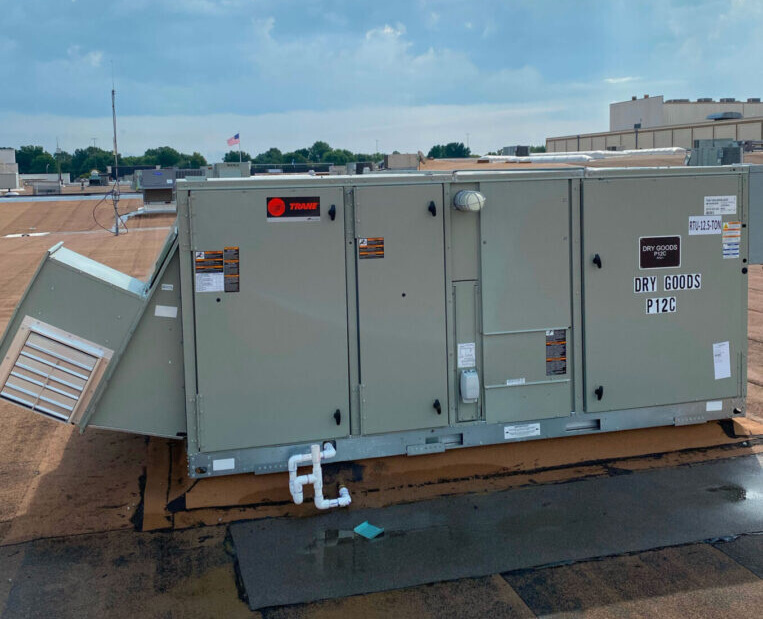 Brands We Service & Install
Although we are a Premier Lennox Dealer, this does not limit our experience and knowledge of other equipment brands. Our technicians undergo continuous training to ensure no matter what brand of equipment you have, we can help. Some of the most common equipment brands we service are:
Lennox
Rheem
York
Samsung
Mitsubishi
Gree
Daikin
Ruud
Bryant
Carrier
Frigidaire
American Standard
Don't See What You Are Looking For? Contact Us!
Equipment Types We Service & Install
There are many different types of Commercial HVAC Equipment in today's market. Our experienced Technicians undergo continuous training to ensure they are well-versed and up to date with the latest equipment technology. Some of the commercial equipment types we install and service are:
Roof Top Units (RTU's)
Electric Heat Furnaces
Ducted & Non-Ducted Mini-Splits
FVAV's
Ventilation & Make-up Air Systems
Heat Pumps
Zoned Systems
Conventional A/C Condensing Units
BAS & EMS Systems
Gas Furnaces
Air Handlers
Kitchen Hood & Exhaust Systems
PTAC Units
VRF's
Dont See What You Are Looking For? Contact Us!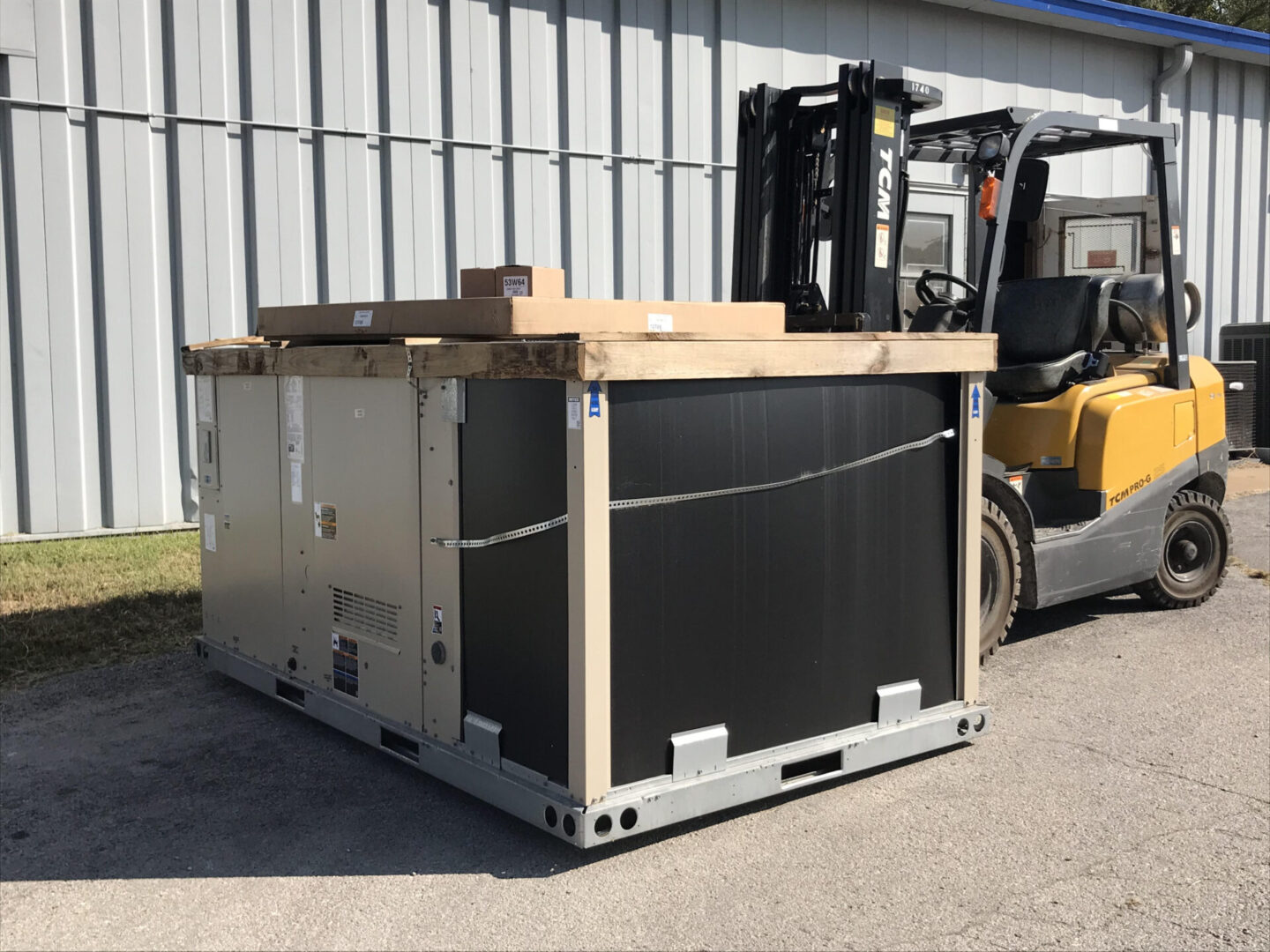 Service & Repairs for Commercial HVAC Equipment
No matter what kind of service you require, our experienced Service Technicians are here to diagnose and repair any type of Commercial HVAC Equipment you have. With multiple fully trained service technicians in the field every day, we are able to get you on our service schedule and respond as fast as possible.
Business Hour Service Calls
Our business hour service calls are generally scheduled between 8:00 am and 4:00 pm Monday through Friday. We offer multiple scheduled time slots so you are able to choose a time that best works for you and your business.
Emergency After-Hour Service Calls
In addition to our normal hour service calls we also offer Emergency After-Hour Services for any Commercial H-VAC service issues that cannot wait. Having an emergency after hours is stressful enough, and the last thing you should have to deal with is an outsourced service when you call in for an Emergency After Hours Service call. Our phones are answered 24/7 by the same personnel from our Springfield-based office that you would speak to during normal business hours. 
Maintenance for Commercial HVAC Equipment
H-VAC & Central Plumbing, we understand that every Commercial Customer has unique maintenance needs. That's why we offer customized maintenance plans that are specifically tailored to your Commercial HVAC Equipment. Our team of technicians are trained to service and maintain any brand or type of Commercial HVAC equipment, so you can rest easy that your Commercial HVAC Equipment is always running at peak performance. 
Preventative Maintenance Plans
To set up your Commercial HVAC Equipment on a regular preventative maintenance plan, we will begin with scheduling a free estimate visit in order to collect information about your specific commercial HVAC equipment. After we have gathered all the needed equipment information, we will then put together a customized maintenance plan based on your specific commercial HVAC equipment needs.
During each maintenance visit our trained technicians inspect and test each component on your equipment in order to compile a detailed performance report. Your maintenance report will then be used to determine the overall performance of your Commercial HVAC equipment.  
Having routine preventative maintenance performed on your Commercial HVAC equipment is the best way to extend the life of your equipment and prevent unexpected part or system failure. It is strongly recommended by all HVAC equipment manufacturers that preventative maintenance be performed by a licensed service technician on a routine basis, some manufacturers even require routine preventative maintenance to validate full manufacturer warranty on your Commercial HVAC equipment. 
Commercial HVAC Installations
Dealing with a commercial installation project is a big task, we are here to help you navigate you through the process. We specialize in providing high-quality commercial HVAC installation services for new construction builds, remodels, and single equipment replacements for commercial buildings in Springfield, MO and the surrounding areas in Southwest Missouri. 
With separate service and installation teams we are able to complete our commercial installation projects quickly and efficiently. Our experienced commercial installation crew is trained to install a large variety of commercial equipment, so no matter what you are needing installed, we can help. 
Our technicians are not only expertly trained and well versed in Commercial HVAC installation, they are also trained in duct work fabrication and installation. Equipped with a full sheet metal fabrication shop, we are able to design, fabricate, and manufacture all of our own ductwork in- house. Our full sheet metal fabrication shop allows us to create specialized ductwork designs to match up with your commercial HVAC equipment perfectly.
Commercial Projects We've Worked On
We take great pride in our work and strive to create long-lasting relationships with our Commercial Customers. We have completed work on many well-known Commercial Businesses in Springfield, MO and the surrounding areas of Southwest Missouri, including:
Chick-Fil-A
Sugarfire Smokehouse
Lululemon
Starbucks
Freddy's Frozen Custard
First Watch
Lolli & Pops
Urban Air
H&M
Penmac Staffing
Party City
Panera Bread
O'Rileys
Reliable Chevrolet
United Parcel Service (UPS)
Hobby Lobby
Mardels
GSA ICE
Don't see what you are looking for? Use our Contact Us form or give us a Call at (417)886-2808 for more information!